3D iPad game for cats
You can forget the laser point.
This game is designed for advanced "Mouse for Cats" hunters reaching level 100 in few seconds. Let them watch, help them and teach them how catch the mouse, because even profi beta testers needs more time to figure out what is going on in this new game. It is not so simply as 2d game for their imagination, some of them preffers Mouse in Cheese instead of TV and still loving to play Mouse for Cats in 2D others catching only outside the cheese like to be sure that they
never miss the hit :)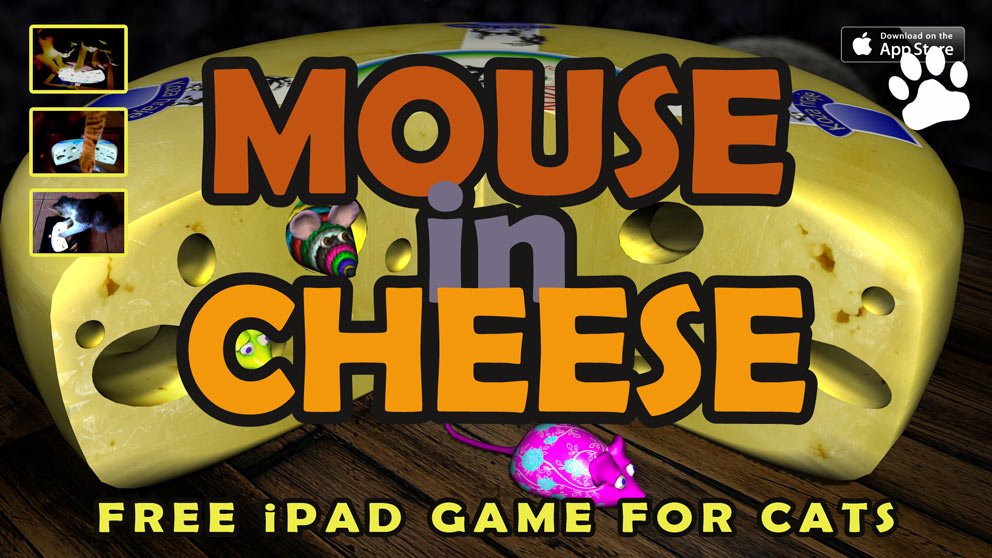 Ultimative 3D graphics
Let your cat enjoy ultra HD graphics with retina display.
Increasing speed
Dynamically controlled animations and increasing speed will make your cat crazy ;)
Original mice sounds
We recorded and selected the best angry, scary and frightened mice sounds.
Game settings
For those who only watch wihtout touch, you can disable screen locking.
System requirements
You can run this game on iPad, iPhone or iPod, iOS7 and newer is recommended. Android 4+